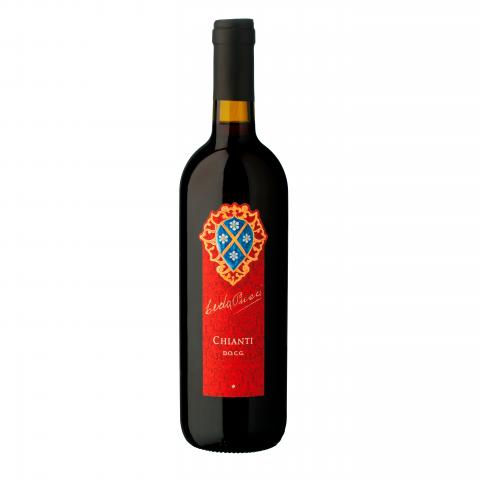 Technical Sheet
GRAPE VARIETY: Sangiovese, Canaiolo, Trebbiano and Chianti Malvasia.
PRODUCTION TECHNIQUES: Harvest in the month of September, vinification with 2 daily pumpings over at a controlled temperature of 28°C. After racking and subsequent malolactic fermentation, the wine is kept on the lees for 1-2 months. Bottling 6 months after harvesting.
COLOUR: Bright and lively ruby-red.
BOUQUET: Vinous with a fruity scent of the underbrush.
TASTE: Harmonious, soft and very elegant.
SERVING SUGGESTIONS: Roasts, braised meats, white and red meats.
SERVING TEMPERATURE: Serve at 18-20°C, uncork half an hour before serving.